Concerts in the US
I will be performing music by Hans Abrahamsen, Magnar Åm, Arne Nordheim and Aldo Clementi in the US in April 2014. The first concert is at the ISSUE Project Room in Brooklyn on April 26 as a part of the Ultima Festival New York 2014. The second concert takes place at the Transformer Station in Cleveland, Ohio, and is a part of the Cleveland Museum of Art's music series.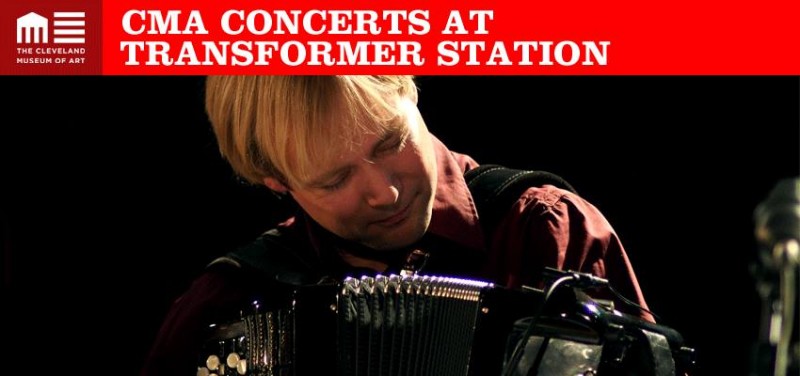 In November 2014 I will return to the US. The main reason is that Maja S.K. Ratkje will curate one week of concerts at The Stone in New York. Concerts will include performances of the 'gagaku variations' for accordion and string quartet together with the Mivos Quartet, Maja's music written for the trio POING (saxophone, accordion and double bass), and an evening devoted strictly to POING and Maja on vocals and electronics, centered around the album release Wach auf!. There will probably be more performances surrounding these New York dates, hopefully in Chicago, Cleveland and more!
In 2015 I will return to the US and the fantastic Other Minds festival in San Francisco, California for a trio performance with Maja S.K. Ratkje and the British video artist Kathy Hinde.
Other performances in 2014 include concerts with the Arditti Quartet at the Klangspuren Festival in Schwaz, Austria, and at the Wundergrund Festival in Copenhagen, Denmark. We will do music by Hans Abrahamsen together and separately. I will also do several performances of Bent Sørensen's 'It is Pain Flowing Down Slowly on a White Wall' in the autumn, partly with the Telemark Chamber Orchestra, partly with the Trondheim Soloists, with whom I will record this piece and more for a forthcoming ECM release.
I will do a special solo performance at the new festival Tõne in Kent, UK, in June. I will also do solo performances combined with masterclasses at the academies in Graz, Austria and in Lodz, Poland, later this year.
In the summer the Snowflake Trio (with Nuala Kennedy and Vegar Vårdal) will reunite for concerts in Norway; at the Telemark Festival and more. Another trio in the modern folk tradition that I will do further performances with is the new constellation with Emilia Amper (nyckelharpa and vocals) and Ragnhild Furebotten (fiddle). Both these trios represent a lot of fun, spontaneous music performance and innovation based on tradition, I love and need that part of my work as well!
In August I will take part in the premiere of Gideon Lewensohn's 'Grand Recital, 6 Musicians in Search of Bruno Sculz' together with violinist Atle Sponberg, Hans-Kristian Kjos Sørensen on cimbalon, Jonas Haltia on trumpet, Bjõrn Nyman on clarinet and bass player Håkon Thelin. The concert is a part of the Oslo Chamber Music Festival.
In September I will also do concerts to mark the event of two record releases: One is a solo album on the label Hubro recorded live in the very special acoustics of the Tomba Emmanuele in Oslo, another one is the release of Eivind Buene's big piece 'Into the Void' for POING and The Norwegian Wind Band.
Some of my work in the jazz field will also go on: The most steady constellation the last years has been the duo with the saxophonist Trygve Seim, this autumn we will also continue the project with his Rumi Songs, which also includes the Swedish cello player Svante Henrysson and singer Tora Augestad. Hopefully we will see an album release of this music in 2014 or 2015 also. I will also do some concerts in Holland and Germany with the Dutch Rembrandt Frierichs Trio, where we play both Rembrandt's and my tunes and improvise together. I also look forward to the Istanbul Jazz Festival in July, where I will perform with the Turkish singer Sirin Soysal for a special project. Some more concerts with tuba player Lars Andreas Haug as well, at the Molde Jazz Festival in July, but first as a trio constellation with him, vocalist Camilla S. Haug at the festival Universe of Sound at the Tchaikowsky Concervatory in Moscow.
I have also done 10 days of touring in Oslo schools this spring together with the amazing violin player Catharina Chen. I will do another 10 days this autumn, I really enjoy playing for kids, and am grateful to the Norwegian Concert Institute for organizing concerts like this.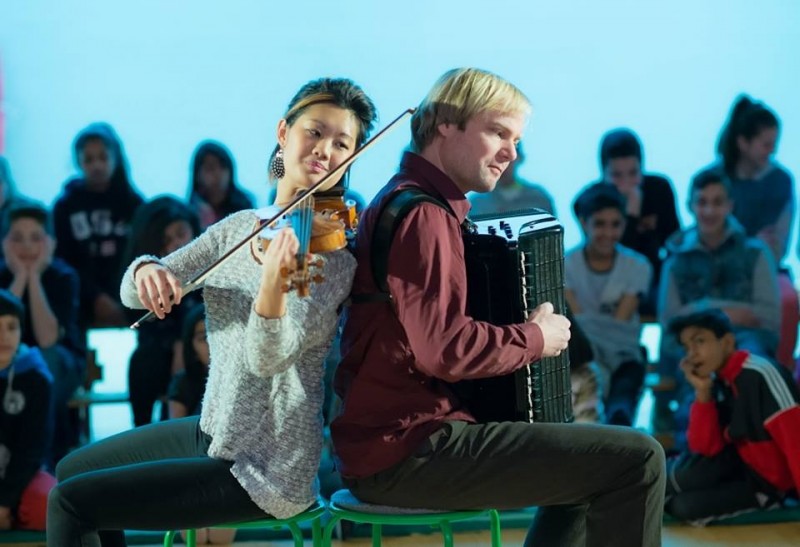 In between everything I teach a couple of students and have some chamber music and forum lessons at the Norwegian Academy of Music in Oslo, as well as enjoying every bit of home life I get.
All confirmed concerts will be listed at the Concerts page, I try to keep it updated at least a couple of months ahead!