Avant Folk feat. Helga Myhr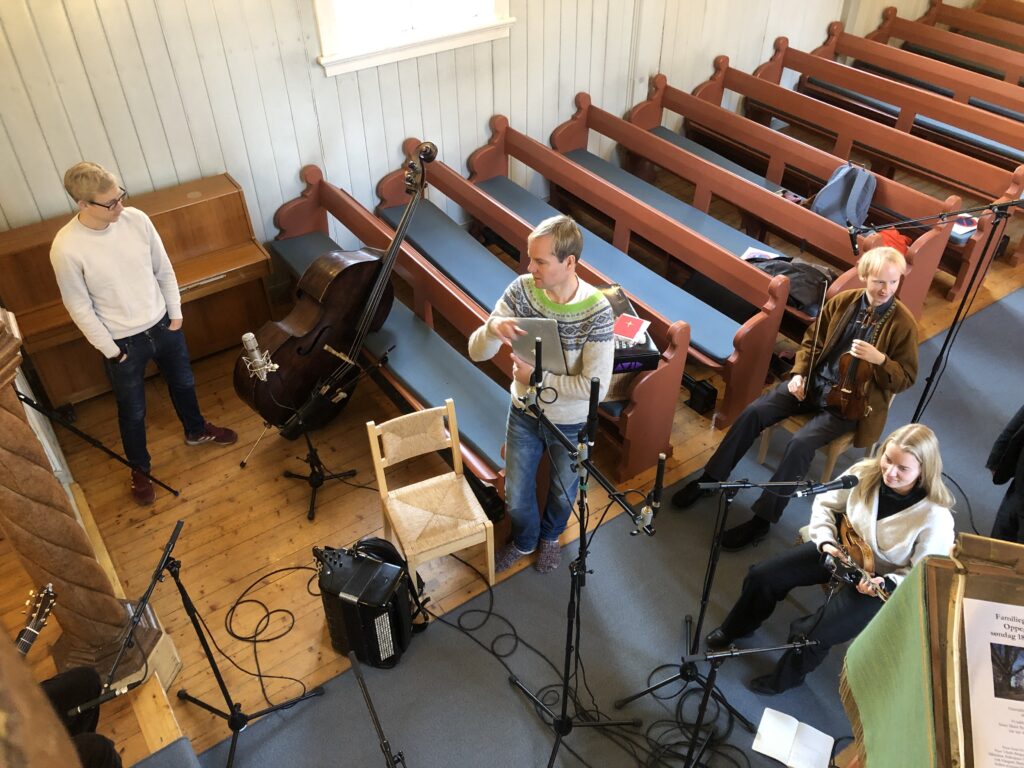 On November 29th 2020 Frode Haltli 'Avant Folk' would have performed at the main stage of the Norwegian Opera with Helga Myhr as a guest in the band. When the concert was cancelled on short notice due to corona regulations, the musicians decided to record a Christmas song to soften the blow.
Singer and Hardanger fiddle player Helga Myhr brought a little known song from her home village: 'St. Morten', a traditional Norwegian version of 'The Twelve days of Christmas'. An impressive cumulative song, where gifts beyond what you could possibly expect is given through 12 verses.
Frode Haltli had ideas for an arrangement of the song which also incorporated the Scottish tune 'The Badger' and the Swedish polska 'Back-Marits vallåt'. The recording took place in the beautiful Oppegård Church in Svartskog, Frode Haltli's home place on the countryside just outside of Oslo.
See the video here and find your favourite music platform here. More details in the discography section.
Frode Haltli will release 'Avant Folk II' on Hubro in March 2021, a full-length album of new original music for this all-star ensemble.
—
Frode Haltli 'Avant Folk' feat. Helga Myhr:
Helga Myhr, vocals and Hardanger fiddle
Frode Haltli, accordion
Hans P. Kjorstad, fiddle
Rolf-Erik Nystrøm, saxofon
Hildegunn Øiseth, goat horn
Ståle Storløkken, organ
Oddrun Lilja Jonsdottir, acoustic guitar
Juhani Silvola, acoustic guitar
Fredrik Luhr Dietrichson, double bass
Recorded by Trond Kjelsås in Oppegård Church, Svartskog November 24, 2020
Mixed og mastered by Maja S.K. Ratkje
Produced by Frode Haltli
Video: Trond Kjelsås