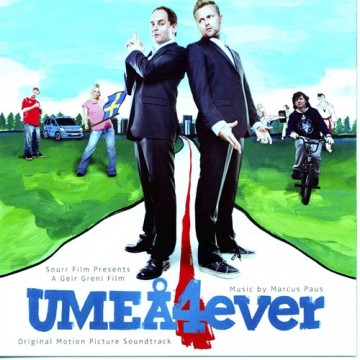 Various artists: UMEÅ4ever
POING (Rolf Erik Nystrøm, saxophone; Frode Haltli, accordion; Håkon Thelin, double bass) played a major role in the soundtrack of the Norwegian film 'Umeå 4ever'. The original music was composed for POING by Marcus Paus, with additional percussion on some tracks.
POING has also recorded film music earlier: For the movie 'Andre omgang' (2007) with Lars Lillo Stenberg, and music by Sachiyo Tsurumi for the Japanese short-movie 'Sextet' (2004).