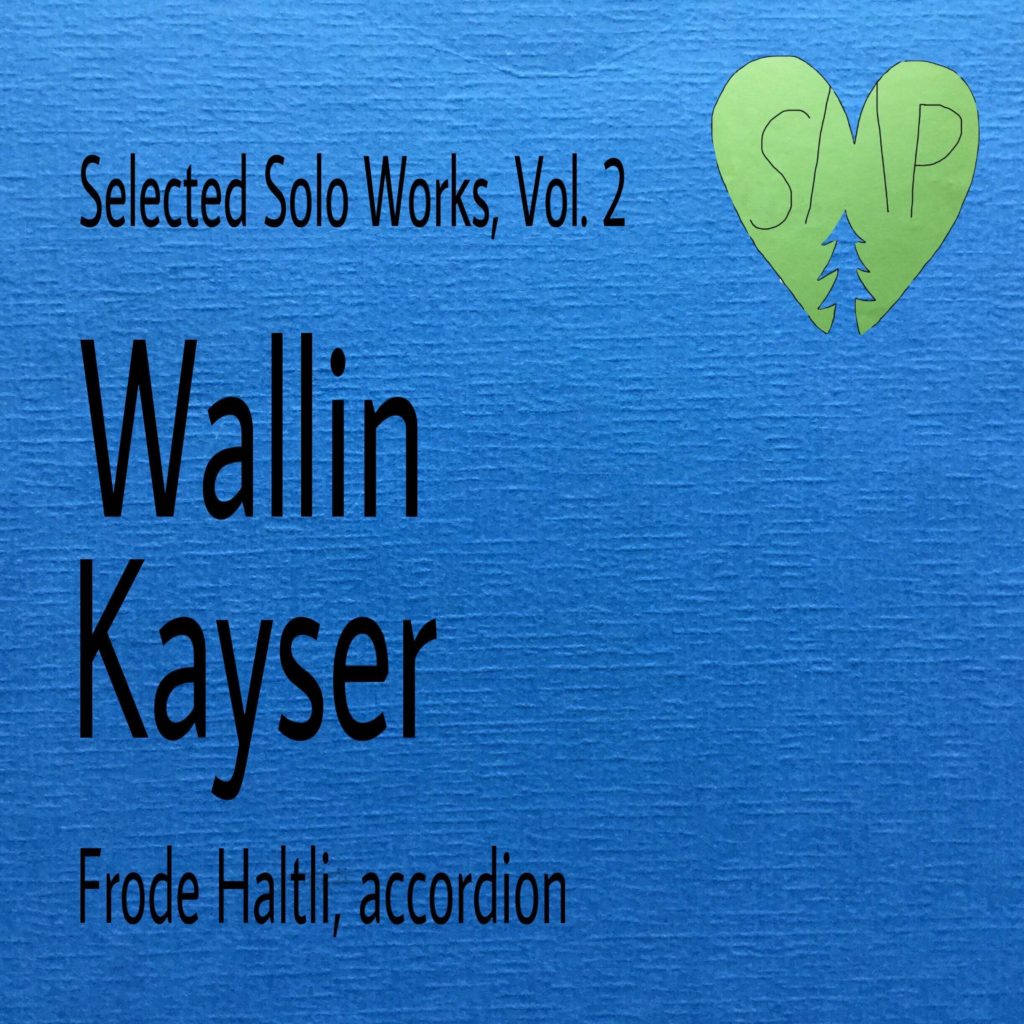 Frode Haltli: Selected Solo Works, Vol. 2
In May 2020 I started a recording project. The idea was to use this open calendar period to freshen up, rehearse and tape some not often heard solo pieces, most of them never recorded before. After a couple weeks of preparing, I got the key to our local church, set up a stereo pair of Neumann microphones, and started recording. On this second volume I have chosen two large-scaled works both consisting of several smaller pieces, from composers who at first sight would have very little in common.
Rolf Wallin (b.1957) is regarded as one of the leading Scandinavian composers of his generation. Commissioned by Carte Blance Dance Company for Ingun Bjørnsgaards dance performance 'Seven Imperatives' (2001), this music was originally performed by the pianist Håkon Austbø. The seven character pieces place, surprisingly perhaps, modernist composer Wallin into the tradition of romantic and impressionist pieces, like Grieg's 'Lyrical Pieces' or Debussy's 'Preludes'. The contrasts are however extreme, between delicate virtuosity, dynamic outbursts, and deep meditative stillness. In 2008 Wallin made a version for accordion, in close collaboration with Frode Haltli. Some of the music was transposed in register; articulation, dynamics and sound was discussed; some tones had to linger on the accordion to reflect the extensive use of pedal in the piano version; the deep clusters could swell and live in a way only possible on a wind instrument like the accordion. The result is an original and large piece that showcases the vast possibilities on the accordion.
Leif Kayser (1919-2001) was a Danish organist and composer. He was ordained as a catholic priest in 1949, worked as a pastor and organist until 1964, and since then as teacher at the Royal Danish Music Conservatory for years. Composed in close collaboration with the Danish accordion pioneer Mogens Ellegaard (1935-1995), the 'Arabesques' (1974-1975) have become a standard work in the classical accordion world, all though very seldom performed in full cycle. The pieces are composed with great clarity and perfection, and the notation is extremely precise when it comes to rhythms and articulation. Even the fingering and when to turn the bellows turns is written in the score! Personally I got hold of Kayser's self-published score in Iikalinen, Finland in 1989 when I was 14 years old, and I have loved this music since. Like in Debussy's 'Arabesques', Kayser wanders through modes and keys, with an always expanding tonality. The pieces are delicate and transcendent, generally in soft dynamics. Throughout the 10 pieces there are traces of a whole musical life, absorbed into the composers own musical style: From the Gregorian chants he sang in the boys' choir, his important studies with Hilding Rosenberg and later Nadia Boulanger, to his experiences with analysing and performing the music of Olivier Messiaen, as one of the first to do so in Denmark.

Release details: