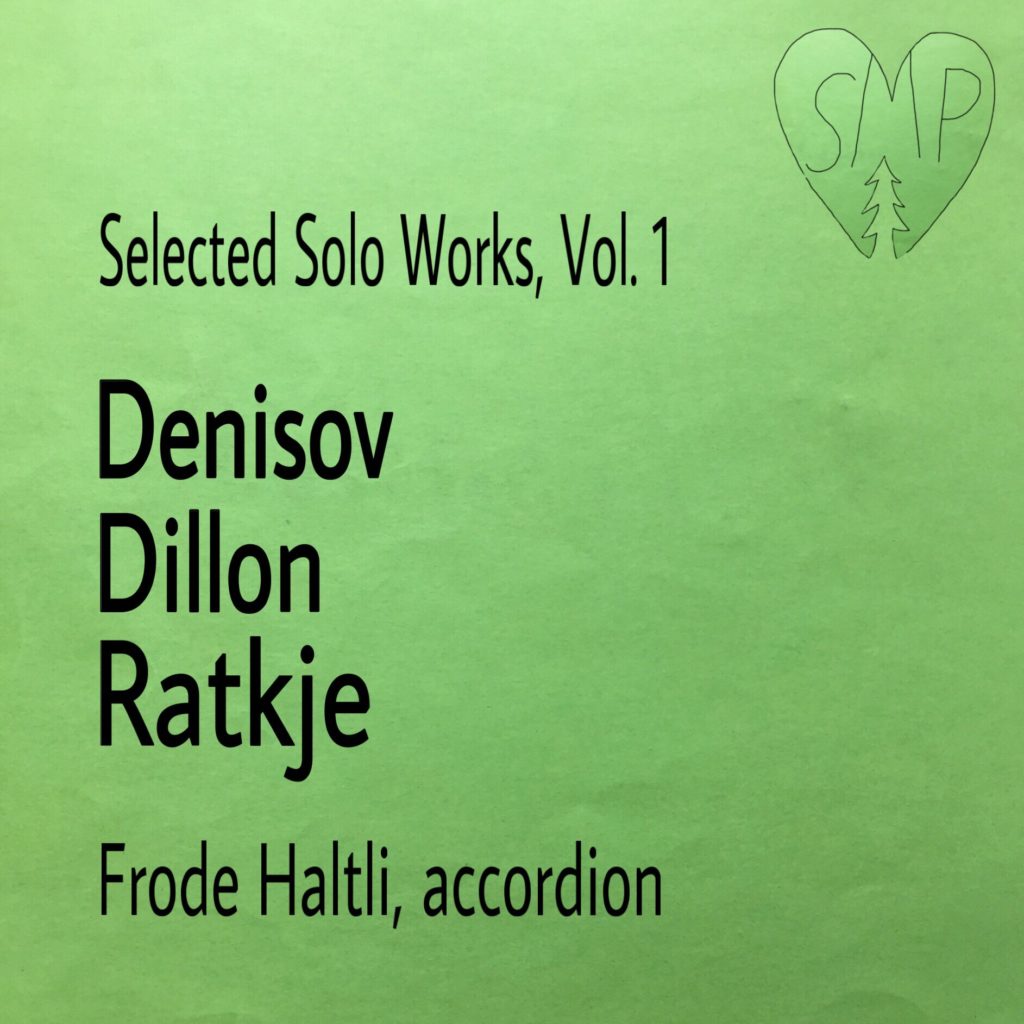 Frode Haltli: Selected Solo Works, Vol. 1
In May 2020 I started a recording project. The idea was to use this open calendar period to freshen up, rehearse and tape some not often heard solo pieces, most of them never recorded before. After a couple weeks of preparing, I got the key to our local church, set up a stereo pair of Neumann microphones, and started recording. On this first volume I have chosen three very different solo pieces.
'I love to write quiet, beautiful music.' The Russian composer Edison Denisov (1929-1996) composed 'Des ténèbres à la lumière' for accordion solo in France towards the end of his life, in 1995. The title – 'From Dusk to Light' – has of course a profound spiritual meaning. It is also a very intricately composed piece; strictly polyphonic and polyrythmic throughout, but to be performed 'tranquillo, poco rubato'. The piece was premiered by Max Bonnay at the Cité de la musique in November 1996, just days before Denisov passed away.
James Dillon (b. 1950) wrote his 'Two Studies' in 2001, but the music has hardly been performed since the premiere, and this is the first recording of the pieces. I met Dillon at a festival in Viitasaari, Finland a few years ago, where we briefly discussed these compositions. Listening to his stunning solo piano music at the same festival, I decided to make a go at these two difficult, but wonderful etudes. James Dillon says himself about the pieces: 'Two transcendental studies, the first, dance-like focuses on finger dexterity and articulation, the second on voicing, sound production and maximum contrast with the first study.'
Maja S.K. Ratkje (b. 1973) is a long-standing partner for me, in life and in the arts. The piece 'Dismantled Pipes' is based on material from the concert installation piece 'Aeolian', a larger piece Maja and the British artist Kathy Hinde made for accordionist Andreas Borregaard and the Red Note Ensemble in 2017. Some tones from dismantled organ pipes from a nearby church became an important part of the tonality of the piece. Blowing the organ pipes with your mouth creates a similar sound to the ancient Chinese mouth organ sheng, often regarded as the ancestor of the accordion. I premiered the solo piece at Sentralen, Oslo at a digital streaming concert featuring Maja's music in April 2020, and did the recording about a month later. The solo piece is full of beauty, with almost cinematic qualities, going through different moods and instrumental techniques, all bound together with recognisable tonal structures and a the composer's deep understanding of the sound qualities of the accordion.

Release details: