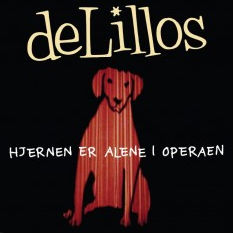 deLillos: Hjernen er alene i Operaen
deLillos, one of Norway's most popular pop bands, celebrated their 25th anniversary in the spectacular main hall of the Norwegian Opera House. For the first time ever they performed a live version of the classic double album 'Hjernen er alene' (1989). They had several guests on this concert, among them Ingrid Olava, Frode Haltli, Rolf-Erik Nystrøm, strings and horns.
In addition to the CD, a concert film with the entire concert, interviews and background is available.

Release details: